Company History
Rogue Jet Boatworks founder, Bruce C. Wassom has been building, designing, and testing all welded aluminum boats for over 35 years. Bruce, founding Jet Craft boats in 1993, sold his company and began focusing on the target markets we serve today.
Captivated by the love of the outdoors and river systems, Bruce has dedicated his life to providing his customers with quality products that are built to last a lifetime.
Navigating six unchartered river systems in the Himalayas, running rivers in Patagonia, and training customers to do the same all over the world, has allowed our founder to guide the product development and company in an award-winning direction.
Rogue Jet Boatworks customer service, product development, and product line have been driven on Bruce's principle of Quality, Honesty, and Integrity.
Our company today focuses on providing handcrafted specialized boats that meet the needs of our recreational, sporting, and commercial clientele with uncompromising quality and performance.
Message from our founder: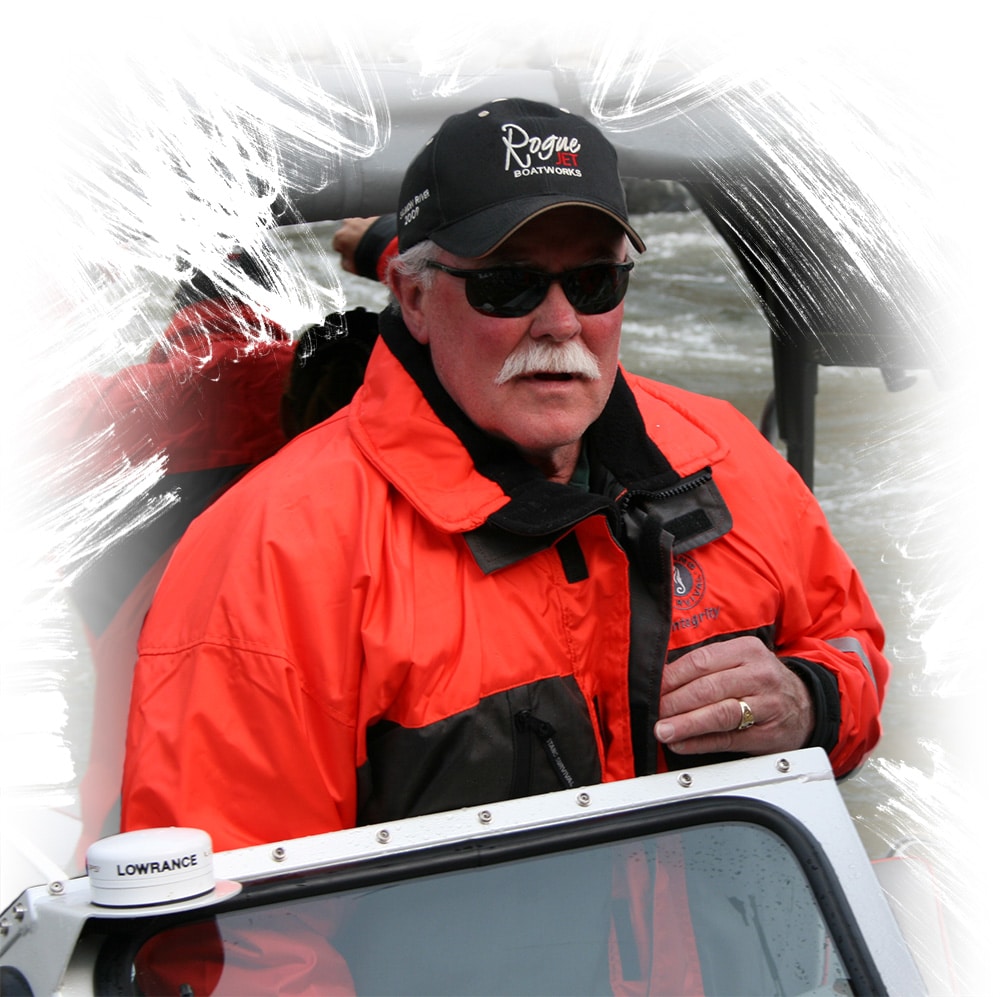 I look back today on what we have accomplished over the many decades in this industry and feel fortunate. I feel fortunate to have taken part in so many great outdoor actives using our products, fortunate to have been part of many discoveries and developments within our industry, and fortunate to have met so many wonderful people.
Our products have always, and will always exceed our family of customers expectations. In the end, it's all about the memories we make in life and we've been able to provide those lasting memories for our customers.
Here at Rogue Jet Boatworks we are comprised of valued employee's that care about the products and services we provide. We believe there's always a way to accommodate our customers needs and we value every opportunity to do so.
Bruce C. Wassom



Founder, Rogue Jet Boatworks