Coastal Aluminum Offshore & Sport Fishing Boats
VERSATILE, RELIABLE, DESIGNED to PERFORM
Available Powertrain
INBOARD JET
OUTBOARD
Bringing Home the Payload in Style, Comfort, and Confidence
From bad weather ocean conditions to bays, estuaries and lakes, the Coastal design provides the stability and comfort today's offshore enthusiasts have demanded.
Decades of engineering, field testing and customer feedback has produced the industry leading Coastal Series, designed for the roughest water conditions. The progressive dead rise of the boats bottom from 18 degrees at the transom to 50 degrees at the bow, in combination with our signature full width outboard bracket and high sides for safety, has turned the Coastal into the Elite Sportsman's choice of the Pacific Northwest.
Available configurations include a Front Helm, Front Helm with a Lodge Top, Hard-Top with Sides, Hardtop with Sides and Alaskan Bulkhead, or a Center Console T-Top.
Interior Amenities and Options include a wide range of configurable items specifically designed to meet the needs of the intended uses.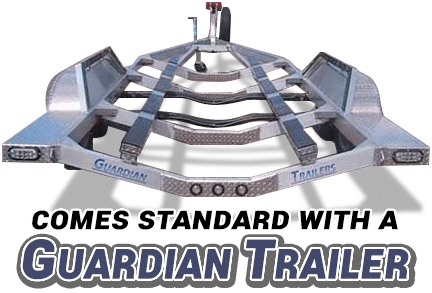 Specs:
| | |
| --- | --- |
| Length | 20′ – 26′ |
| Beam | 102″ |
| Side Height | 36″ |
| Floor Width | 79″ |
| Bottom Dead Rise | 18° transom / 50° bow |
| Hull | Full V |
| Reverse Chines / Strakes | 4 |
| Keel | Reinforced .250″ keel extrusion |
| Side Thickness | .125″ |
| Bottom Thickness | 20′, 21′ models: .190″ | 22′ – 26′ models: .250″ |
| Longitudinal Box Girder Thickness | .160″ |
| Gunnels Thickness | .125″ |
| Transom and Extend Outboard Bracket Thickness | 20′, 21′ models: .190″ | 22′ – 26′ models: .250″ |
| Fuel Tank Capacity | 50 – 110 gallons |